EVENTS
AUTO-JUMBLE  07 & 08 march 2015 in LUXEMBOURG
International Exhibition Hall Luxembourg-Kirchberg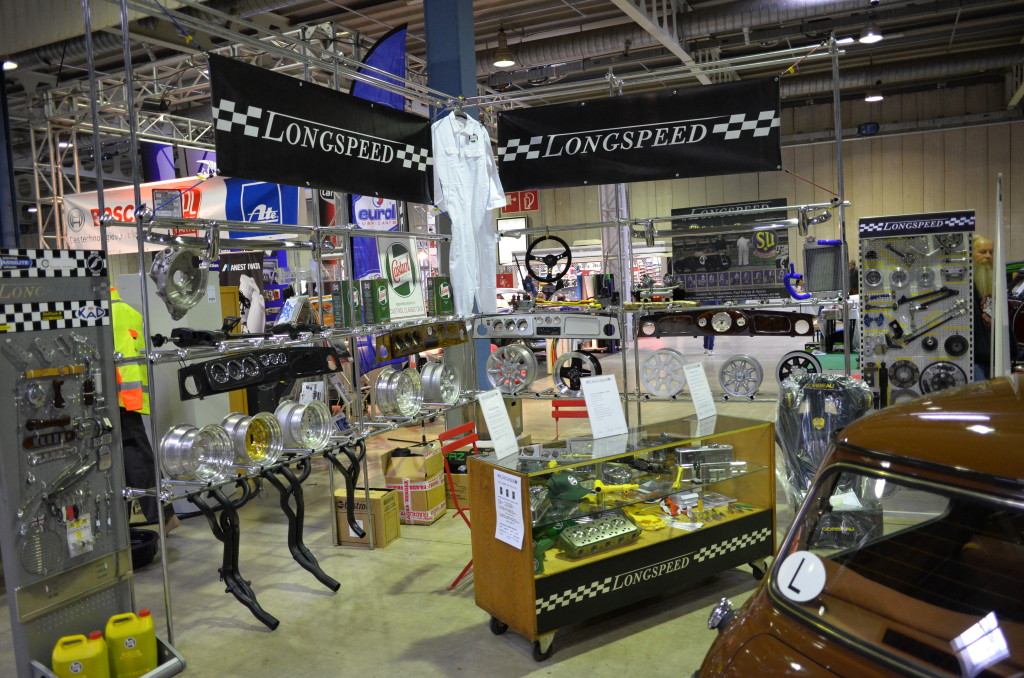 LONGSPEED in Luxembourg shows a small pallet from there stock parts:
Classic MINI Interior parts, different dashboards with gauges, polished Alloy door parts, steering wheels etc.

Classic MINI tuning parts, suspension, engine, gearbox, brakes, cooling etc.

Alloy wheels from classic 10″ to latest 13″ including full race 3-piece alloy.

CASTROL Classic Oils SAE 20W-50 XL, XL30, GP50.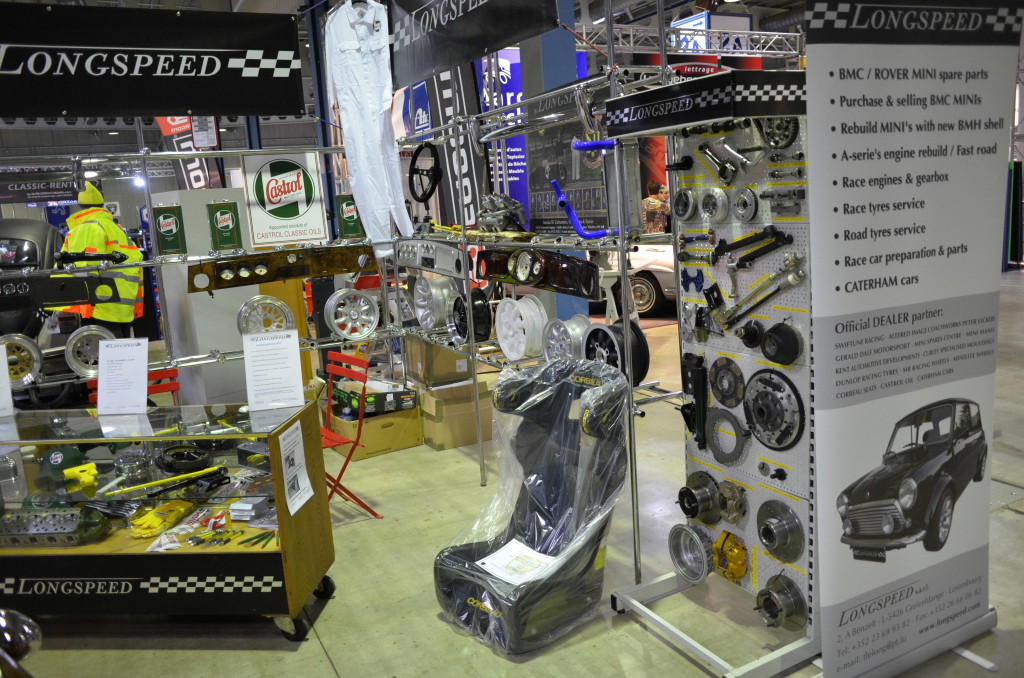 LONGSPEED in Luxembourg bring this Classic MINI to the show:
Genuine MINI 1000, build in 1978, NOT restored body shell.

Full leather genuine seats (front and rear), new special high quality carpet, historic steering wheel.

New Cooper S brake system, new MINILITE 4.5 x 10 Gold Alloy wheels, DUNLOP R 165/70R10 semi slicks.

New 998 A-serie's engine, build and developed by SWIFTUNE, 74bhp at 5500rpm.

Twin SU HS2 carburettors, new electronic CSI distributor, full MANIFLOW exhaust, system and manifold.

All NON genuine parts are ALL TUV approved and road legal!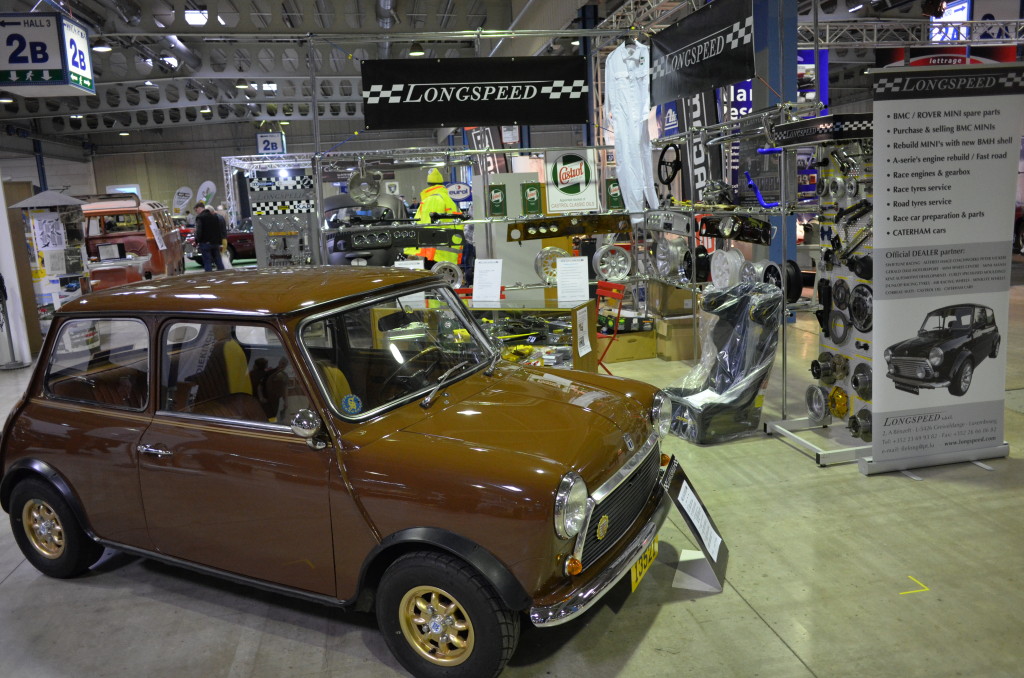 BRANDS-HATCH MINI Festival of Speed 2015
MINI Festival of speed from 26-28 june 2015  at BRANDS HATCH (UK) race circuit. 
LONGSPEED  Luxembourg take part on this superb event as guest driver in Alex
Ciolan's brand new restored F.I.A. AUSTIN MINI COOPER S Mk1 (car Nr. 61) with
SWIFTUNE works full race engine and gearbox assembly. On the picture, the car
was surrounded by SWIFTUNE works Mk1 Mini's and two new restored MINI
CLUBMAN's ex Richard Longman and Jon Mowatt.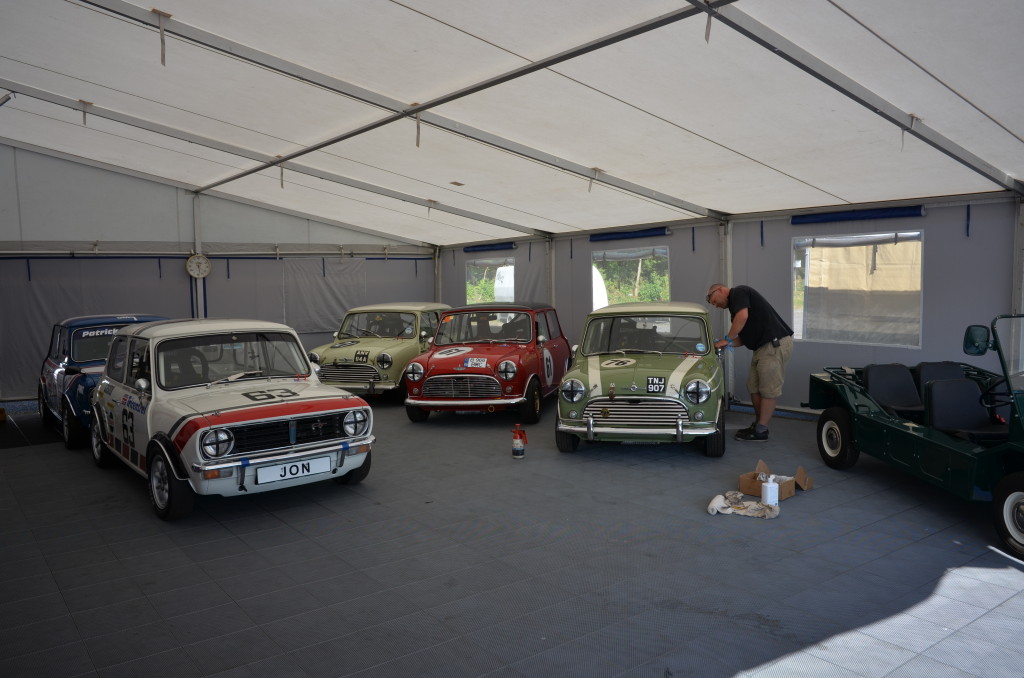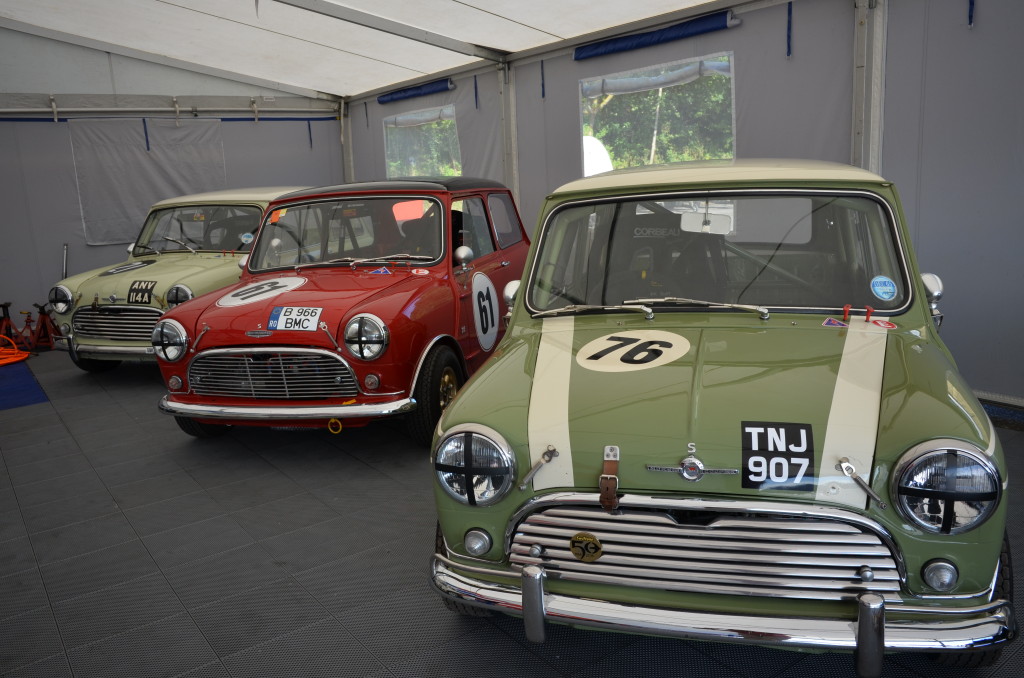 First exit for car Nr. 61 in the hands of his owner Alex Ciolan for free practice.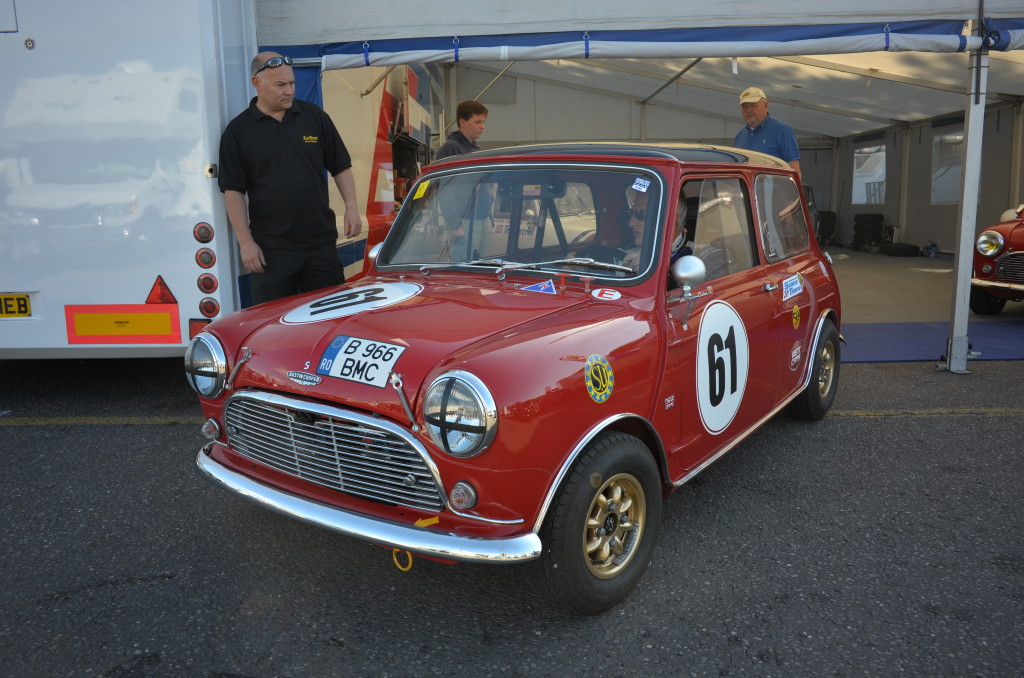 Endurance race (2 x 20min.) with driver change. Alex Ciolan just finished his first
run and Fernand Lelong from LONGSPEED Luxembourg take his place behind
the steering wheel for the last 20 minutes race.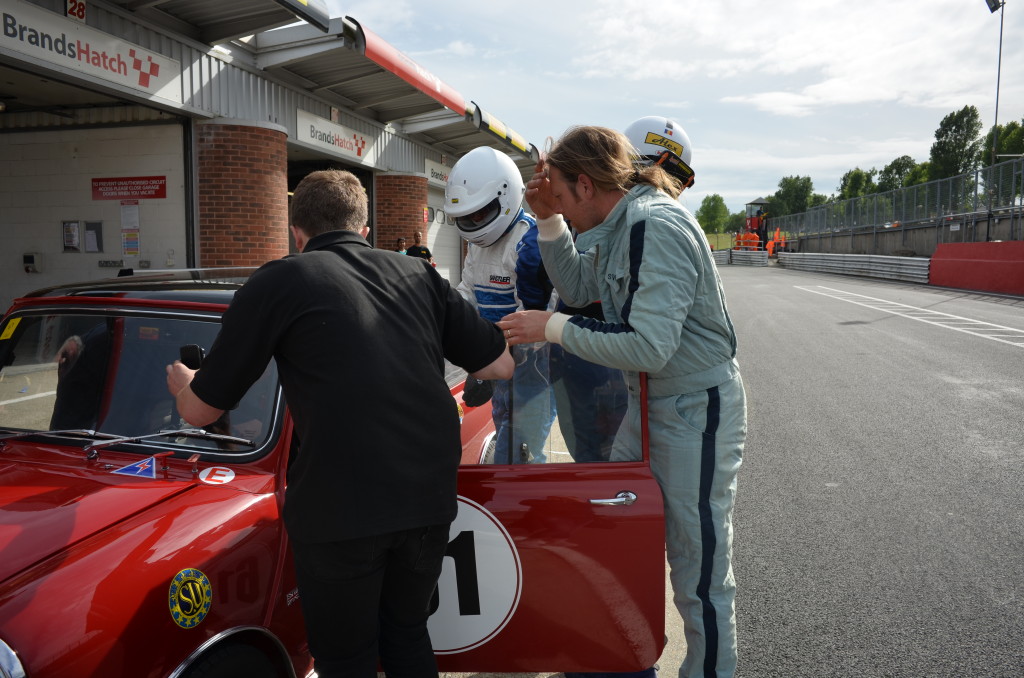 AUTO-JUMBLE  05 & 06 march 2016 in LUXEMBOURG
International Exhibition Hall Luxembourg-Kirchberg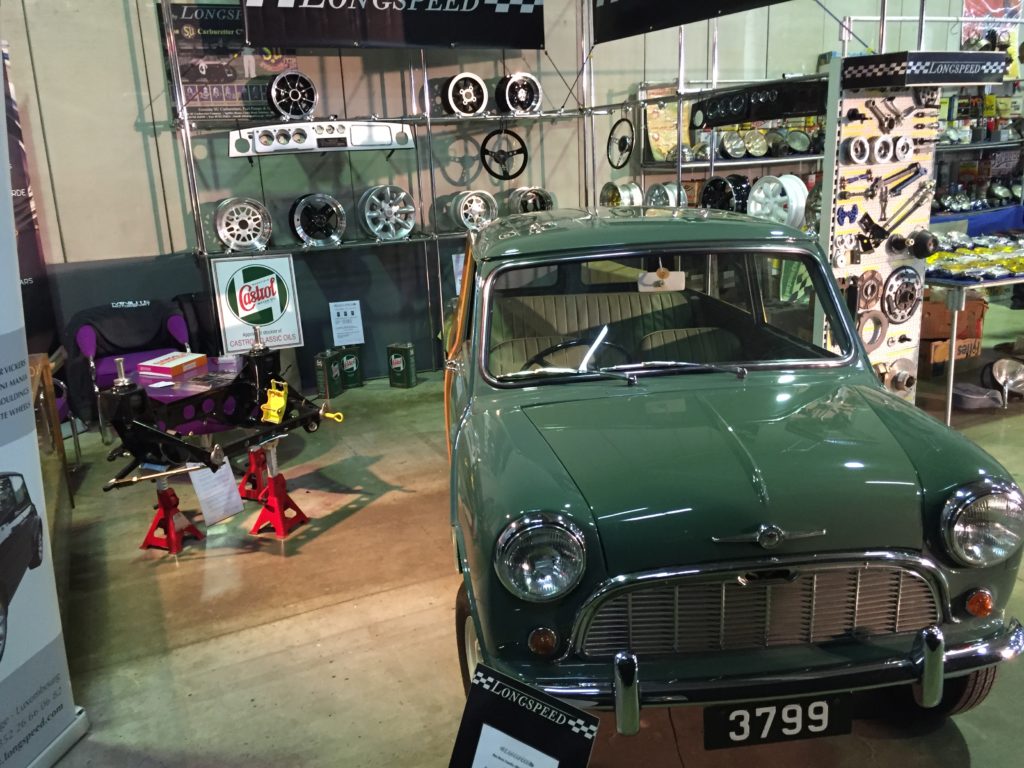 AUTO-JUMBLE  10 & 11 march 2018 in LUXEMBOURG
International Exhibition Hall Luxembourg-Kirchberg
[Gesamt:1 Durchschnitt: 5/5]