Engine Exchange Information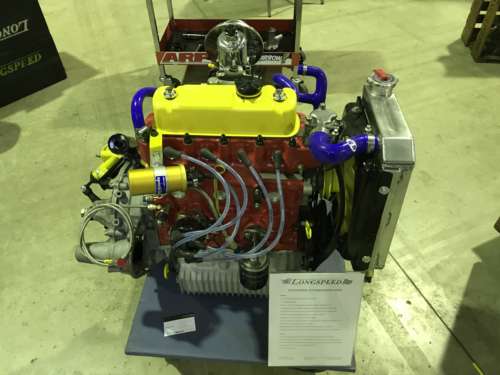 Exchange / Austausch
Cylinder head/Zylinderkopf
All orders on modified cylinder heads are exchange base.
The exchange head must be degreased, fully dismantled, no valves, no studs no bolts.
The combustion chambers must be cleaned to see all crack and fissure.
The following parts must be added to the cast iron head: 16 valve cotters, 8 top valve spring caps.
Die Bestellung eines modifizierten Zylinderkopfes beruht immer auf Austausch.
Der bei der Bestellung zu liefernde Austauschkopf muss in einem sauberen fettfreien guten Zustand sein. Er muss komplett zerlegt sein, keine Ventile, Stehbolzen resp. Schrauben.
Der Brennraum muss gereinigt sein um eventuelle Risse zwischen den Ventilen und Ventilsitzen direkt zu erkennen. Solche Mängel sowie sichtbare Zeichen von Überhitzung haben als Folge, dass sie nicht als Austauschkopf angenommen werden.
Folgende Teile müssen beim Austauschkopf beliegen: 16 Ventilkeilchen, 8 Ventilfederkappen.
Engine / Motor
All orders on engine blocks are exchange base.
The engine block must be degreased, fully dismantled, no pistons, no crankshaft, no studs, no bolts. The core plugs and oil gallery plugs must not be removed. The conrods must be signed, from cylinder Nr.1 to Nr.4. If using the existing flywheel on the rebuild engine the following
Parts has to be added with the flywheel: primary gear,complete clutch system with flywheel,
front damper pulley. All this parts are necessary for correct crankshaft balance.
When order the engine with a new camshaft, we also need the old camshaft (exchange) and the
Distributor. The distributor will be adjusted to the new camshaft.
Die Bestellung eines modifizierten Motorblocks beruht immer auf einem identischen Austausch-Block.
Der bei der Bestellung zu liefernde Austauschblock muss in einem sauberem, fettfreiem gutem
Zustand sein. Er muss komplett zerlegt sein, keine Kolben, keine Kurbelwelle, keine Stehbolzen oder Schrauben. Die Froststopfen sowie die Stopfen der Ölkanäle müssen nicht
Ausgebaut sein. Beim Ausbau der Pleuel mit den Kolben, ist darauf zu achten, dass diese markiert werden müssen, von Zylinder Nr.1 bis 4. Beim benutzen des gleichen Schwungrades
Muss die ganze Kupplung mitsamt Primärrad sowie der Keilriehmenpulley mitgeliefert werden,
um ein gemeinsames Auswuchten der Kurbelwelle zu ermöglichen.
Falls eine neue Nockenwelle eingebaut wird, muss die bestehende Nockenwelle ebenfalls mitgeliefert werden (Austausch). Passend zu der neuen Nockenwelle muss der bestehende Verteiler mitgeliefert werden, damit dieser an die neue Nockenwelle angepasst wird.
LONGSPEED Standard Engine Rebuild

      A+ Cylinder head specification:
Casting chemically cleaned
12G940 A+ genuine casting, 9 stud, no by-pass
Bronze valve guides
All valve seats rebuild
Inlet valve 35.7mm standard
Exhaust valve 29mm standard, lead free
Double valve springs
Valve caps (8Each)
Surfaced
Combustion chambers cleaned, cc standard
Inlet and exhaust ports standard
This cylinder head produce 70bhp with 1293ccm A+ bloc and SW5 camshaft
Painted in red or historic green
LONGSPEED Standard Engine Bloc Rebuild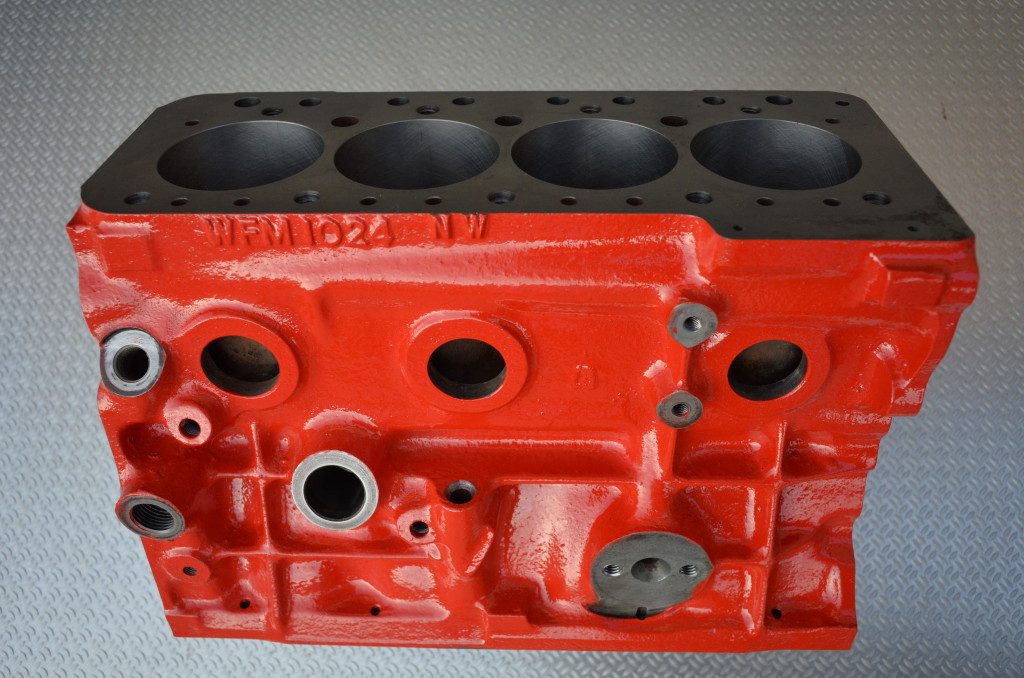 A+ Engine bloc specification:
A+ 1275ccm engine bloc, chemically submerged and degreased. 
Bloc bore and honed to suit +20 pistons, 1293ccm
Engine bloc top surfaced. 
Oil gallery & core plugs removed for cleaning reason.
New camshaft bearings fitted.
Crankshaft line bearing controlled.
Steel centre main bearing strap.
All bloc threads checked and rebuild.
Finished in red or historic green.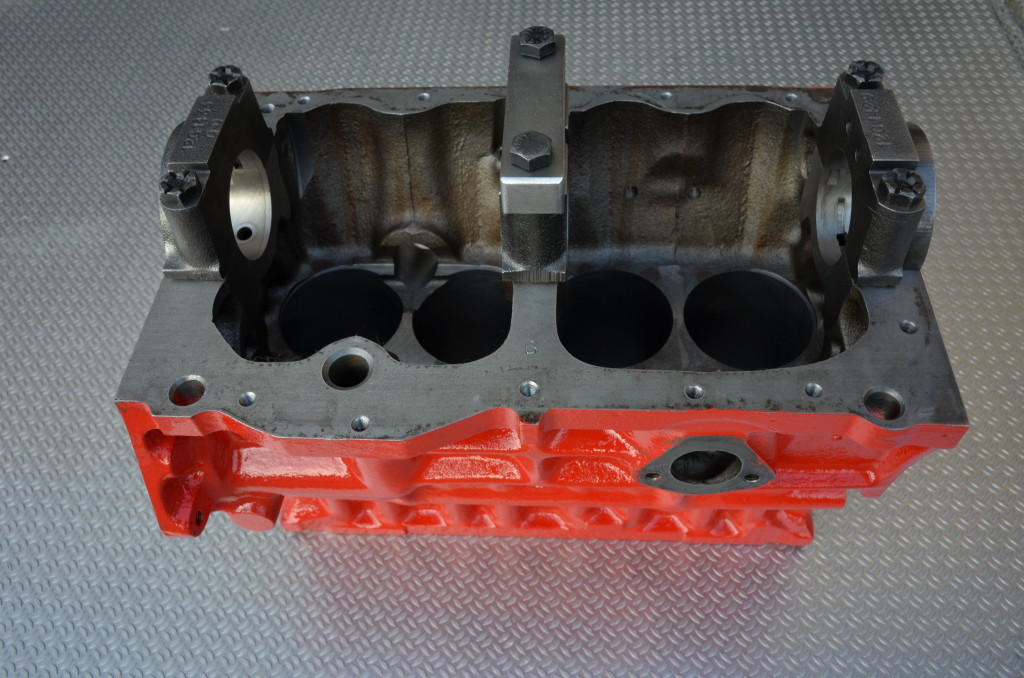 LONGSPEED Standard Engine Components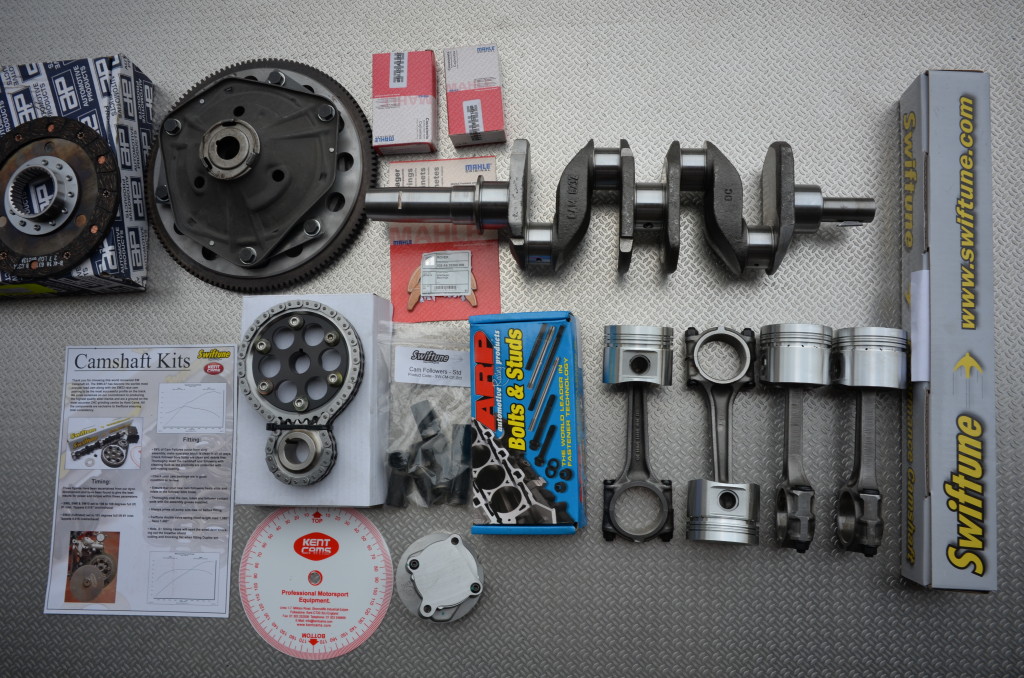 Crankshaft regrind and polished, fully balanced. Options: tuftrading, wedging, cross-drilled…
Quality main and big end bearings including thrust washers.
Quality pistons, dished or flat top, press fit or floating gudgeon pin.
Standard A+ con rods, balanced, ARP con rod bolts and nuts. Options: lightening.
Top quality oil pump. 
SWIFTUNE SW5 camshaft.
New standard camshaft followers. Options: set of lightened followers with oil hole.
SWIFTUNE steel/alloy vernier timing gear kit, fully adjustable, double quality chain.
Cylinder head bolts and studs kit by ARP (9 or 11 studs)
SWIFTUNE steel road flywheel with steel back plate, new diaphragm and quality clutch plate, available in kit form with bolts, washers etc. All fully balanced!
LONGSPEED Standard Upgrade Gearbox kit
Company LONGSPEED in Luxembourg follow the recommendation from ROVER UK to using straight cut gears for engine capacity at 1380ccm and higher.
SWIFTUNE straight cut close ratio 4-speed gear set.
Genuine ROVER baulk rings (synchr.)
Centre oil pick up pipe.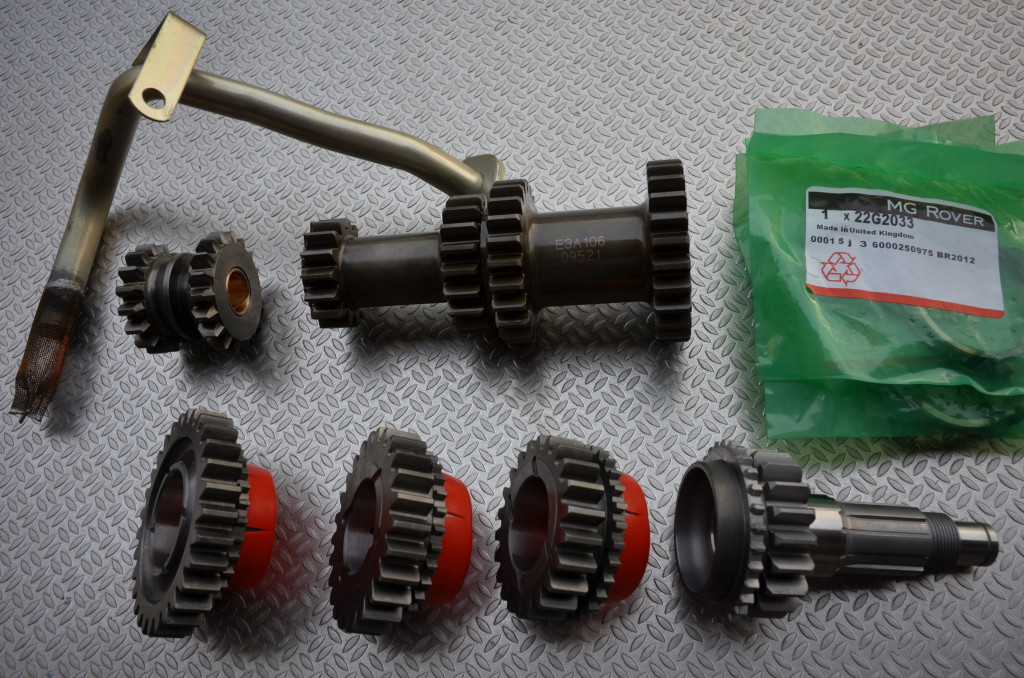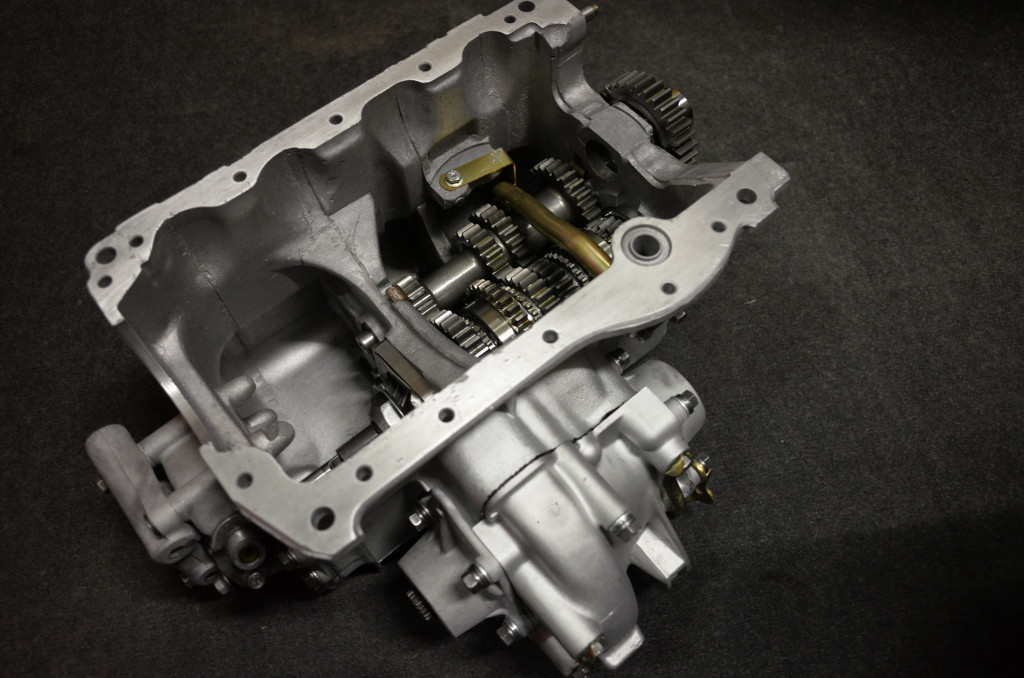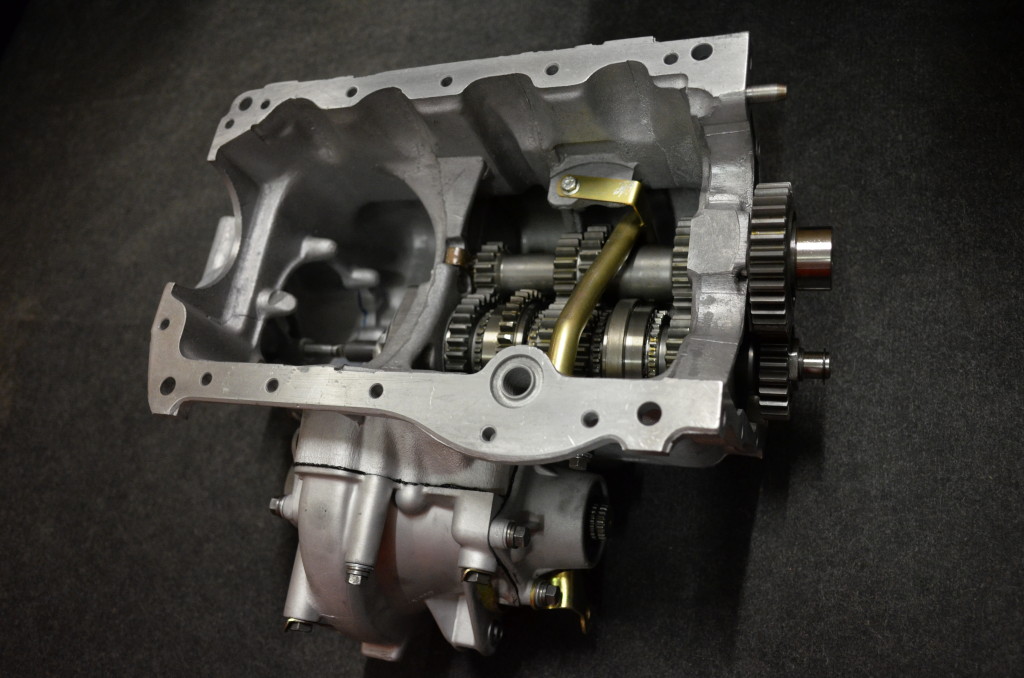 Technical Data
Mini Technical Data SU Carburettors
Here you will find a selection of Mini Data and Information.
Neddle Setup Chart (Please note: these are only guidelines!)
| | | |
| --- | --- | --- |
| Single 1 1/4 SU | | |
| Engine & Modification | Spring | Needle |
| Std 850 Mini normal mixture | R | EB |
| Std 850 Mini rich mixtrure | B | M |
| Std 850 + ram pipe | B | E3 |
| Std 850 + mod 850 head | B | H6 or M |
| Std 850 + mod 850 head +ram pipe | B | E3 |
| Std 998 normal mixture | R | GX |
| Std 998 rich mixture | R | M |
| Std 998 + mod 998 head | R | H6 |
| Std 998 + mod 998 head + ram pipe | R | E3 |
| Std 1098 normal mixture | R | AN |
| Std 1098 rich mixture | R | H6 |
| Std 1098 + mod 1098 head | R | E3 |
| Double 1 1/4 SU | | |
| Engine & Modification | Spring | Needle |
| Std 850 | B | EB or GG |
| 850 + mod 850 head | B | M or GY |
| 850 + mod 850 head + extractor exhaust | B | M |
| 850 + mod 850 head + extractor exhaust + semi race cam | B | H6 |
| 850 + mod big valve 998 Cooper head + full-race cam + extractor exhaust | B | E3 |
| Std 997 Mini Cooper normal mixture | R | GE |
| Std 997 Mini Cooper rich mixture | R | AH2 |
| Std 997 + mod 997 Cooper head | R | AF |
| Std 998 Cooper normal mixture | R | GY |
| Std 998 Cooper rich mixture | R | M |
| Std 998 Cooper + mod 998 Cooper head | B | M |
| 998 Cooper + mod 998 Cooper head + semi-race cam | B | E3 |
| 998 + mod big-valve 998 Cooper head + full-race cam + extractor exhaust | B | E3/1 |
| 1098 not originally fitted with twin carbs,, i.e. 1100 Saloon | R | EB |
| 1098 + mod head | R | M |
| 1098 + mod head + 997 Cooper cam | B | H6 |
| 1098 + mod 1098 head + semi-race cam + extractor exhaust | R | H6 or E3 |
| 1098 + big-valve MG 100 or Cooper 998 head + semi-race cam +extractor exhaust | B | E3/1 |
| 970 S standard normal mixture | R | AN |
| 970 S standard rich mixture | R | H6 |
| 970 S + mod head | B | H6 |
| 970 S + mod head + semi-race cam | B | No.5 or H4 |
| 1070 S standard normal mixture | R | H6 |
| 1070 S standard rich mixture | R | 3 |
| 1070 S + mod head | R | 3 or 4 |
| 1070 S + mod head + semi-race cam | B | No.6 |
| 1275 S standard normal mixture | R | M |
| 1275 S standard rich mixture | R | AH2 |
| 1275 S + mod head | R | AH2 |
| 1275 S + mod head + semi-race cam | R | AF |
| 1275 Non S engine | R | EB |
| Single 1 1/2 SU | | |
| Engine & Modification | Spring | Needle |
| Std 850 automatic normal mixture | R | AN |
| Std 850 Automatic rich mixture | R | H6 |
| Std 850 | B | H6 or M |
| Std 850 +mod 850 head | B | E3 |
| 850 + 997 Cooper cam + mod 850 head | B | E3 |
| 850 + semi-race cam + mod 850 head + extractor exhaust | B | E3 or No.6 |
| Std 998 normal mixture | R | AC |
| Std 998 rich mixture | R | M1 |
| Std 998 + mod 998 head | B | H6 or E3 |
| 998 + mod 998 head + 997 Cooper cam | B | H6 or E3 |
| 998 + mod 998 head + semi-race cam + extractor exhaust | B | E3 or No.7 |
| 1098 + 1 1/2 inch | R | M1 or BQ |
| 1098 + mod 1098 head | R | H6 or AN |
| 1098 + mod 1098 head + semi-race cam + extractor exhaust | R | E3 or No.7 |
| 1275 Non S normal mixture | R | DZ |
| 1275 Non S rich mixture | R | BQ |
| 1275 Non S + mod head | R | BQ |
| 1275 Non S + mod head + extractor exhaust | R | BP |
| 1275 Non S + mod head + extractor exhaust + semi-race cam | R | No.7 |
| Double 1 1/2 SU | | |
| Engine & Modification | Spring | Needle |
| 850 + mod big-valve head + full-race cam + extractor exhaust | B | No.5 or 6 |
| 998 + mod big-valve 998 head + semi-race cam + extractor exhaust | B | E3 |
| 998 as above with full-race cam | B | No.6 or RO |
| 970 S + mod head + semi-race cam | B | M1 or E3 |
| 970 S + mod head + full-race cam + extractor exhaust | B | CP4 |
| 1071 S + mod head + semi-race cam | B | M1 or E3 |
| 1071 S + mod head + full-race cam + extractor exhaust | B | MME |
| 1275 S + mod head + semi-race cam | R | No.3 or 4 |
| 1275 S + mod head + full-race cam + extractor exhaust | B or R | BG |
| Double 1 3/4 SU | | |
| Engine & Modification | Spring | Needle |
| 1275 full race only | R | RR |
Source: How to Modify Your Mini, by David Vizard
Publisher: Fountain Press Ltd, Surbiton, UK
Date: 1978, 1992
ISBN: 0-86343-0414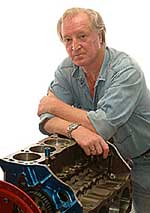 David Vizard